Senior Survey Party Chief
The Senior Survey Party Chief will be responsible for performing land and engineering surveys, mentoring field technicians, and developing best-practices relating to fieldwork and data collection. They will be an experienced individual, adept at managing survey teams. Must be comfortable working with project managers, resident engineers, and contractor representatives, and communicating with clients and landowners. Ability to lead, mentor and train staff as required. Excellent attention to detail is a must. Where we are
IN Engineering + Surveying is centrally located in Brockville, Ontario, to provide services to Eastern Ontario—including Kingston, Ottawa, Cornwall, Perth, Smiths Falls, and Kemptville.

Who we are
IN Engineering + Surveying is a multi-disciplinary professional firm offering state-of-the-art services by integrating Surveying, Planning, Engineering, and Building Design. We specialize in residential, commercial, industrial, and institutional construction and development projects—whether large or small. Based in Brockville, the company is ideally located to provide vital services throughout Eastern Ontario—including Kingston, Ottawa, Cornwall, Perth, Smiths Falls, and Kemptville.
A vibrant and modern company, IN Engineering + Surveying also stands on decades of experience and reliability. We recently acquired Collett Surveying Ltd., which provided surveying services for 35 years and can trace its history back to 1881. With over 100 years of service to the community, our vision is to lead our industries into the future by leveraging the latest techniques to identify discrepancies in engineering and providing an efficient methodology to attain cost efficiency with the stipulated time.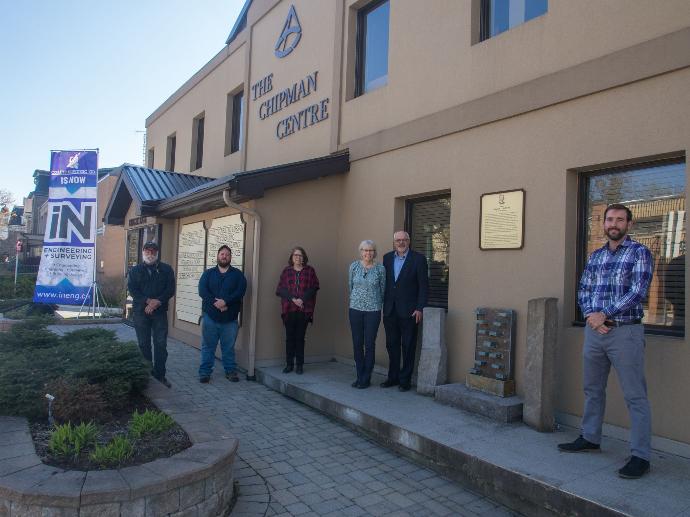 An Engineering Technician (2 year) diploma.




Interested in construction and engineering.




Experience putting together permit drawing packages an asset.




Technical drawing with AutoCAD required



Experience with Sketchup and Layout an asset. 
What we offer
We offer intriguing professional opportunities. Our firm is rapidly expanding, and the chosen individual will be joining at the ground level of an exciting, growing organization.
We offer an optimal lifestyle. Our professional culture relies on flexible schedules, continuous learning, innovation, and balanced lifestyles. We also have the advantage of an affordable cost of living combined with competitive salaries, while still being accessible to major cities. Brockville is in Southeastern Ontario and is strategically located near Ottawa and Kingston while only being a few hours from Toronto. Located on the beautiful St. Lawrence River, Brockville is known for excellent lifestyles on the water while maintaining a close community.
We offer competitive salaries and benefits package. Salaries are based on experience. Our benefits package includes extended health care, vision care, life insurance, dental care, and disability insurance.

Brockville Tourism – Tourism in Brockville
Visit 1000 Islands | There's More To Discover
Ontario's Thousand Islands Tourism 2021: Best of Ontario's Thousand Islands – Tripadvisor
Have questions? Contact us through professionals@ineng.ca.

IN Engineering + Surveying is an equal opportunity employer. We welcome and encourage applications from people with disabilities. Accommodations are available on request for candidates taking part in all aspects of the selection process. All qualified applicants will receive consideration for employment without regard to race, colour, national origin, or gender.